Dollar drops before the Fed meeting
[ad_1]

The Bank of Japan expectedly kept the key interest rate unchanged, which is quite logical in the current economic conditions of the country, as well as the general situation in the world where the US-inspired trade wars play the main "violin".
According to the data provided, the key interest rate was retained at 0.1%, and the volume of asset purchase under the incentive program, or the so-called quantitative easing, at 80 trillion yen.
The decision of the Japanese regulator was expected and did not lead to any changes in the dynamics of the yen. In general, the local Central Bank faces difficult tasks after the Japanese economy got into the deflationary "hole" in the nineties. It consists mainly in balancing between stimulating economic growth and uncertainties, such as the prospects for internal inflation and external challenges that are formed, first of all, by the trade war between the USA and the PRC.
On Monday, the US announced an increase in trade duties on Chinese imports to 10% for $ 200 billion and threatens to raise them to 25% by the end of this year with the prospect of expanding these measures by another $ 267 billion. The Chinese responded yesterday by imposing duties on 5% and 10% on US imports of $ 60 billion.
Financial markets did not react particularly to these headlines, as expected and the reaction to them was already earlier. In the foreign exchange market, the US dollar is under pressure. It is clearly sold before the Fed meeting on monetary policy, which will be held next week. It is assumed that the regulator will raise the key interest rate for the next 0.25%, to 2.25% for the third time this year.
We estimate this local weakening of the dollar as temporary and reflecting the fixation of profit, and nothing more. We believe that the dollar has prospects for strengthening after its weakening. Although in general, it is likely to continue receiving assistance in the near future for the continuation of the Fed.
Forecast of the day:
The EUR/USD pair is trading in the range of 1.1620-1.1730 on the wave of expectations of the outcome of the Fed meeting, negotiations on Brexit and expansion of the trade war between China and the United States. Probably, the pair will remain in this range today. Selling can be considered possible for growth from about 1.1730 with a probable target of 1.1620.
The USD/CAD pair is trading below the level of 1.2970. It declines amid rising crude oil prices, as well as, investors' expectations of a positive outcome of the Canada-US free trade talks. If the price is kept below this mark, there is a probability of a decline to 1.2900.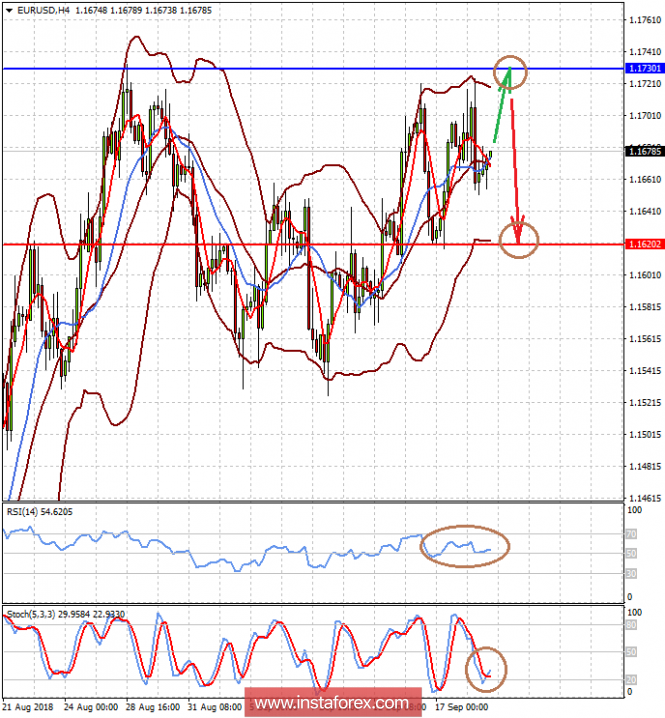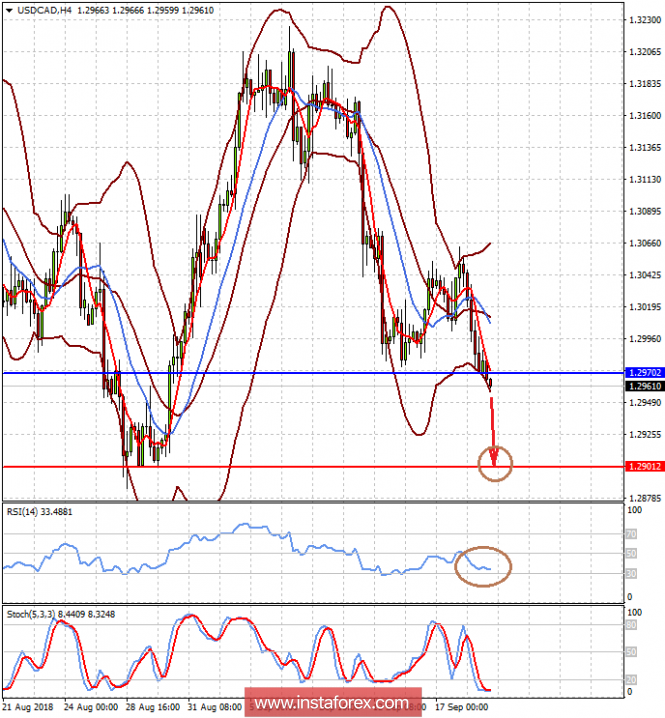 The material has been provided by InstaForex Company – www.instaforex.com

[ad_2]

Source link