Markets are again feverish
[ad_1]

The new week in world markets starts again with uncertain dynamics in the foreign exchange markets, which, on the one hand, is due to the criticism of D. Trump of the Fed's position regarding the course of the normalization of monetary policy, and on the other hand, the uncertainty factor that is generated by trade wars and the actions of the very same American president.
The statement by D. Trump that the European Union and China are manipulating the euro and yuan exchange rates, which is damaging to the US economy, has again agitated the financial markets. Against this background, trades in Europe are taking place in the morning in negative territory, but the Chinese stock market has closed in positive territory, supported by the policy of low-interest rates and the local currency rate, which positively affects the ability of the Chinese commodity producer to compete successfully in world markets.
In the currency markets on Monday, there is no noticeable dynamics in the major currency pairs where the US dollar is present, but the currencies of emerging economies are supported. So, today the Russian ruble is confidently rising in the morning against the euro and the dollar by more than half a percent. It is likely that this dynamics will continue, while, on the one hand, crude oil prices will remain at local highs, "not understanding" where to go because of different signals that do not allow them to grow or not to fall. On the other hand, the expectation that the CBR will not change the level of interest rates, while maintaining the main interest rate at around 7.25% because of the risk of inflation, supports the ruble. Previously, it was believed that the Russian regulator could, despite the difficult political situation around the country, as well as economic problems, decide to further reduce the cost of borrowing to stimulate domestic economic growth.
Another important event of this week will be the ECB meeting on monetary policy. There are also no changes expected. It can be assumed that if the bank, leaving interest rate levels, again signals about the desire not to rush with a change in the monetary policy, the euro-currency will put under pressure, primarily to the dollar.
In general, we continue to expect the continuation of the overall lateral dynamics in the currency markets.
Forecast of the day:
The pair EUR / USD is trading under the level of 1.1745, and unable to overcome it. We believe that the pair will continue to move further in the range before the ECB meeting with its likely decline to 1.1670.
The pair USD / JPY is trading near the resistance level of the short-term uptrend. The breakthrough of the level of 111.00 and the consolidation below it on the wave of tension growth may lead to a further decline of the pair to 110.25.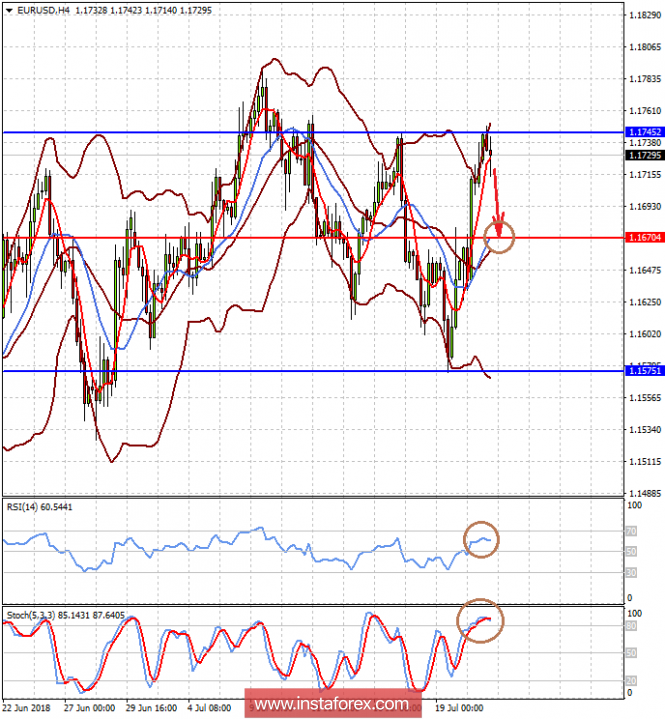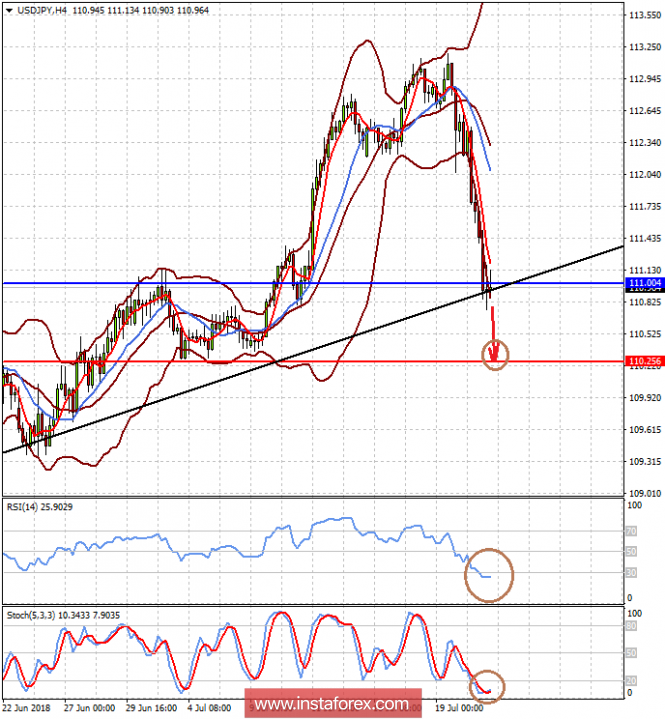 The material has been provided by InstaForex Company – www.instaforex.com

[ad_2]

Source link