Markets are finally aware of the risks to global growth
[ad_1]

It seems that investors around the world are beginning to understand that not only the ten-year economic cycle comes to an end after the collapse of 2008, which could end with the start of a new recession, but that the instigation of US trade conflicts has already begun to bring this process closer.
On Wednesday, global stock markets experienced a real shock, showing a widespread negative trend. At the auction today, the main Chinese stock index of the Shanghai Comp collapsed by almost 5.0%. The trigger for investors to realize that the "games" in trade wars are unlikely to contribute to the growth of the world economy. Against this background, the IMF announced that it was waiting for the global economy to slow down both in the current and next year, this led to a strong drop in the risk appetite of market players, accompanied by an increase in demand for defensive assets. By the way, under pressure were not only the shares of companies, but also the quotations of commodity and commodity assets. For example, crude oil prices, which have been growing since mid-August, have sharply turned down, and even US sanctions against Iran can no longer support them, which was the main reason for their growth due to the expectation of a drop in black gold supply on the world market.
As a result of Wednesday, defensive assets were clearly in demand, the Japanese yen, the Swiss franc, and the US dollar, and, of course, government bonds of economically developed countries. So, for example, the benchmark yield of 10-year-old treasuries "confidently" falls from the beginning of the week after reaching the level of 3.260% and at the time of writing the article falls by 2.16% to 3.155%.
Everything that happens indicates that investors are seriously worried about the prospects for sustainable demand for risky assets. Evaluating such emerging moods, we believe that their preservation will continue to support the demand for defensive assets. On this basis, we believe that it is necessary to buy the American dollar in pairs with commodity and commodity currencies, as well as the yen and the franc against the dollar.
Forecast of the day:
The USD / CHF currency pair is trading at 0.9865. Overcoming this mark and fixing below it may lead to a continuation of the fall in prices amid the demand for protective assets to 0.9790.
The USD / JPY currency pair is trading at the level of 112.10. It also has prospects for a decline to the support line for the short-term uptrend of 111.50-55 in the wake of continuing concerns about the growth prospects of the global economy.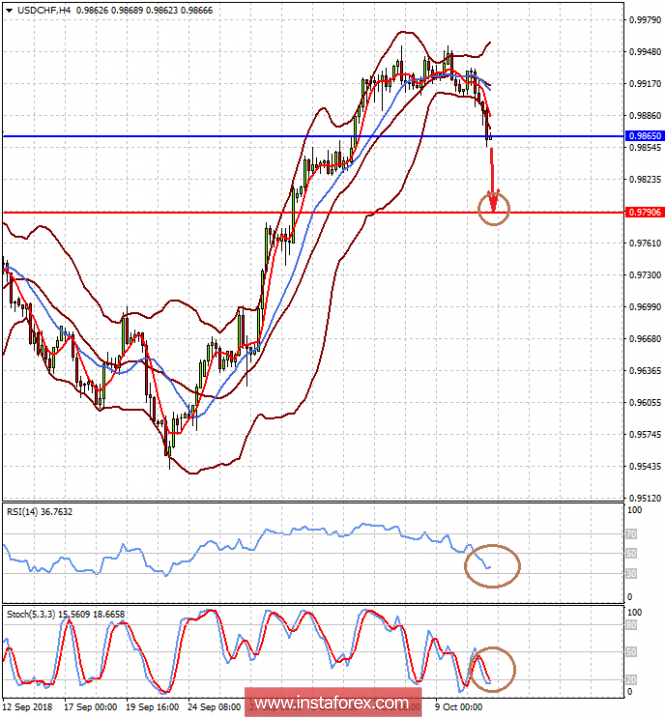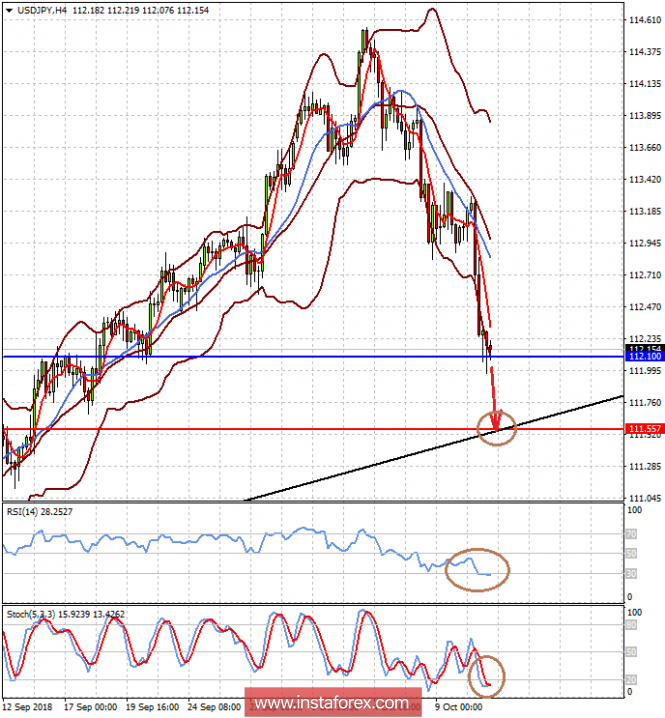 The material has been provided by InstaForex Company – www.instaforex.com

[ad_2]

Source link