Sterling strengthen, for how long?
[ad_1]

While all the focus of the markets was focused on the events surrounding the trade wars, Germany and the United Kingdom have made some progress in the negotiations on the EU's exit from the last.
The British pound rose sharply on the Forex market amid news that Germany and Britain in the negotiation process made some concessions. The news that the FRG is ready "to accept a less detailed agreement on future economic and trade relations between the UK and the EU in order to be able to conclude a deal on Brexit" had a noticeable and unexpected support for the sterling rate. The British currency rose briskly to all major currencies, though in the black, it remained only in relation to the US dollar, losing a noticeable increase in profit-taking by speculators.
It seems that both Britain and Continental Europe as a whole are already tired of confrontation and are ready to compromise in the process of trade disputes, but whether this adds to the positive for sterling remains questionable. Stagnation in the negotiation process about the prospects of withdrawal from the EU had a previously strong negative impact on the British currency, and now the question arises, but does it have the prospect of further growth?
In our opinion, it is still too early to talk about this. The very fact of progress in the talks does not yet speak about anything serious. Speculators reacted to the news and nothing more. In order for the currency appreciation to be truly sustainable, it is necessary that the picture of the prospects for economic growth in the country radically change. For now, investors are afraid of the lack of such prospects, which is unlikely to again support the British currency.
As it seems to us, the lack of such prospects will lead to wide sales of sterling on Forex after its noticeable local growth.
Forecast of the day:
The AUD / USD currency pair is trading above the level of 0.7165. Pressure on it continues to slow the growth of China's economy, with which Australia is highly economically connected. The continuation of this process and the risk of deepening trade contradictions between the US and China will exert pressure on the pair. A break at the price of 0.7165 could lead to a drop to 0.7100.
The GBP / USD currency pair is trading below the level of 1.2930. From a technical point of view, the pair has few prospects for continuing the upward trend. The inability to grow higher can lead to its reversal and a decrease again to 1.2800.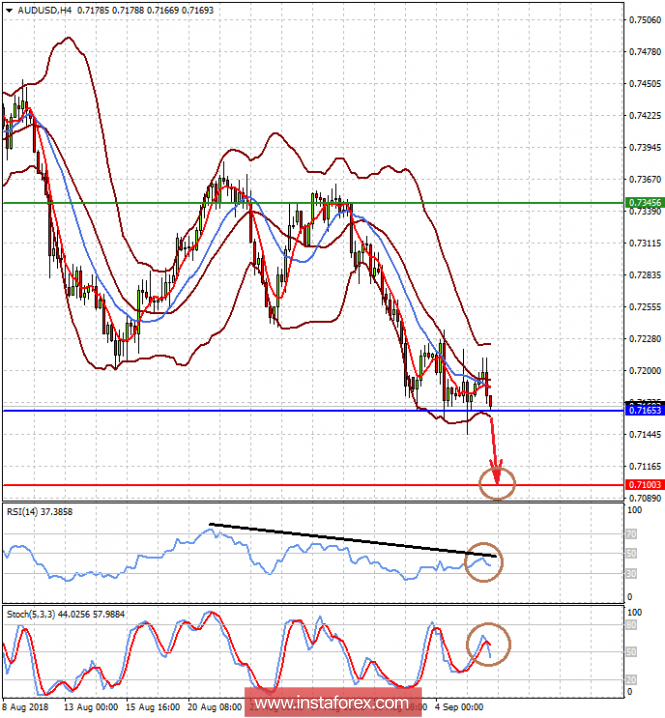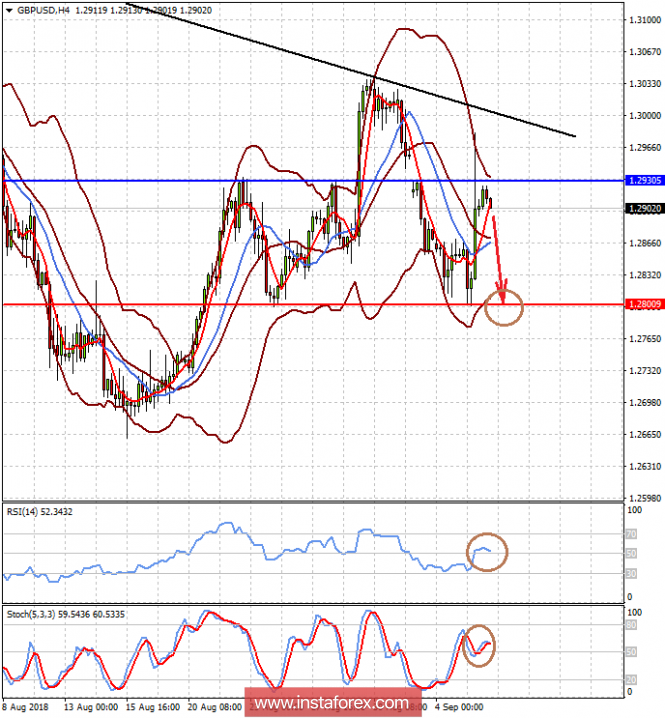 The material has been provided by InstaForex Company – www.instaforex.com

[ad_2]

Source link