The dollar should be bought on drawdowns
[ad_1]

The world markets again felt a sense of instability and high risks that the growth of the world economy may be under serious pressure on the wave of the escalation of the trade war between the United States and China.
Wednesday's news about the US decision to increase trade duties on products from China to 200 billion dollars reminded the markets of the fragility of the current situation in the world and that the factor of trade wars will long affect the state of the world financial markets and investor sentiment.
Against the background of these events, the US dollar as a safe haven currency received strong support against major currencies. Moreover, it was also marked by a strong growth in relation to the Japanese yen, which usually wins in recent years against the dollar. As for the situation in the dollar-yen pair, it is the internal weakness of the Japanese currency, namely the lack of prospects of changing its current soft currency rate to a more tighter one and, as a result, the divergence in interest rates, and weakens it. Given this state of affairs, we can say that this pair has prospects for further growth, unless, of course, the current factors affecting the dynamics of the dollar and the yen remains unchanged.
Another important event on Wednesday was the collapse of the quotes of oil. The coincidence, and this is the escalation of the trade war between Washington and Beijing, the message that Saudi Arabia has significantly increased the volume of oil production and the news that Libya is restoring its production and transportation, collapsed prices. At the moment, Brent crude oil fell by more than 7.0%, showing the strongest one-day drop in the last two and a half years. Perhaps on Thursday prices will recover slightly, but, as it seems to us, to speak about the probability of their turn upwards is not necessary.
Assessing the situation in the world markets, we believe that the strong decline in demand for risky assets will be interspersed with reversals primarily against the background of the expected strong corporate reporting of companies, which will somewhat smooth the overall negative sentiment in the markets. Although it is unlikely to correct the overall negative picture. Therefore, we consider it necessary to buy the US dollar in drawdowns.
The forecast for Thursday:
The AUD/USD pair is trading below 0.7400. It can try to recover to this level, from which it needs to be sold with local targets of 0.7360 and 0.7300-10.
The USD/CAD pair is trading above 1.3170. The decision of the Central Bank of Canada to raise rates does not support the Canadian dollar, which remains hostage to falling oil prices and trade wars as a commodity currency. The price may adjust to 1.3170. We believe that it should be bought from this level with the target of 1.3235.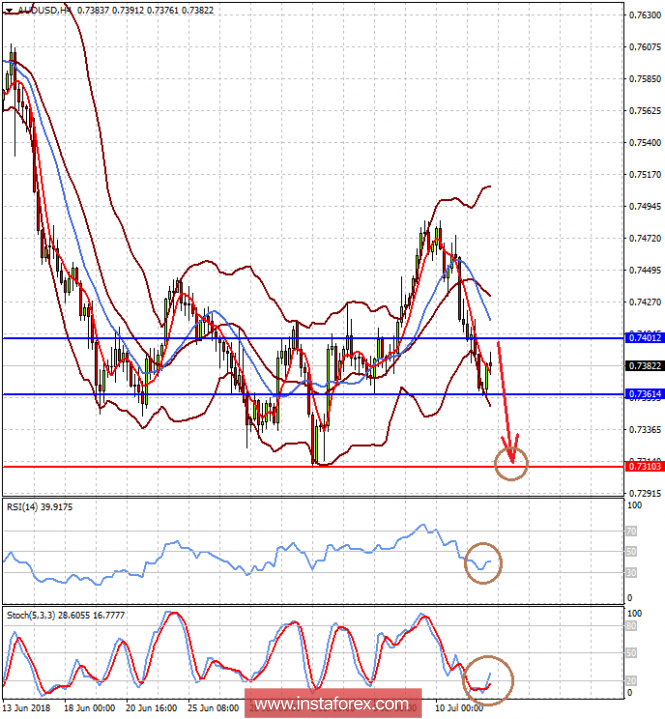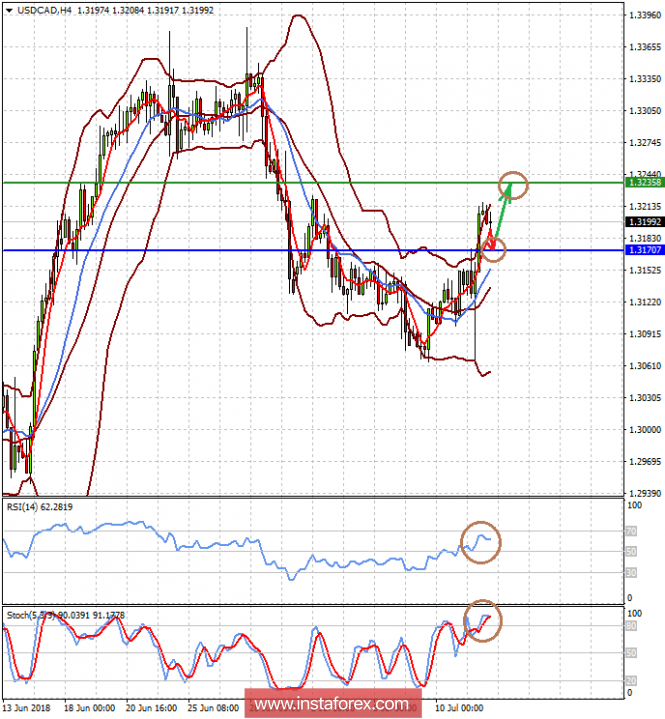 The material has been provided by InstaForex Company – www.instaforex.com

[ad_2]

Source link