The dollar should increase pressure on foreign exchange markets
[ad_1]

The US dollar strengthens pressure on Friday morning on a wave of rising risks for the global economy.
The euro falls because of the pressure of the Turkish lira that has collapsed. In addition, the approaching date on August 23, when the new US sanctions against China enters into force, frighten market players, forcing them to avoid buying risk. The dynamics of the equity markets in Asia on the wave of very positive data of Japan's GDP vividly indicates this.
According to the data presented, Japan's GDP increased sharply year-on-year, by 1.9%, while an increase of 1.4% was expected against the fall of 0.9% a year earlier in the period under review. The quarterly indicator grew 0.5%, while an increase of 0.3% was expected against the previous quarter's decline of 0.2%.
The released data did not provide any support to the Japanese stock market. The yen continues to grow against the dollar. The main reason for this is the expansion of the trade confrontation between the US and China, which will undoubtedly have a deterrent effect on the growth of the world economy through a drop in demand.
Today, the GDP of the UK will also come out, which, according to forecasts, is expected to grow by 1.3% in annual terms against the previous value of 1.2% a year earlier. The monthly value of the indicator is supposed to add 0.4% against 0.2% a month earlier. Despite the growth in the economy, we do not expect that the British currency will receive significant support, since Brexit, the main constraint, will dominate its sterling because of uncertainty about its economic and political prospects, because the Bank of England is unlikely to be in this situation further in the near future raise interest rates.
One more data today will attract attention – the importance of consumer inflation in the United States, which is expected to show an increase. If this happens, then the dollar is likely to increase its pressure on foreign exchange markets.
Forecast of the day:
The AUD / USD currency pair is testing the level of 0.7320 amid rising risks for world trade and the economy as a whole due to the aggravation of the trade relations between Washington and Beijing. If the pair, having stayed this mark, will be fixed below it, there is a probability of continuation of its fall to 0.7240.
The GBP / USD currency pair is trading below the level of 1.2915 and below the level of 1.2800. We do not expect that the data of the British GDP will support the pair. Most likely, it will continue falling to 1.2700.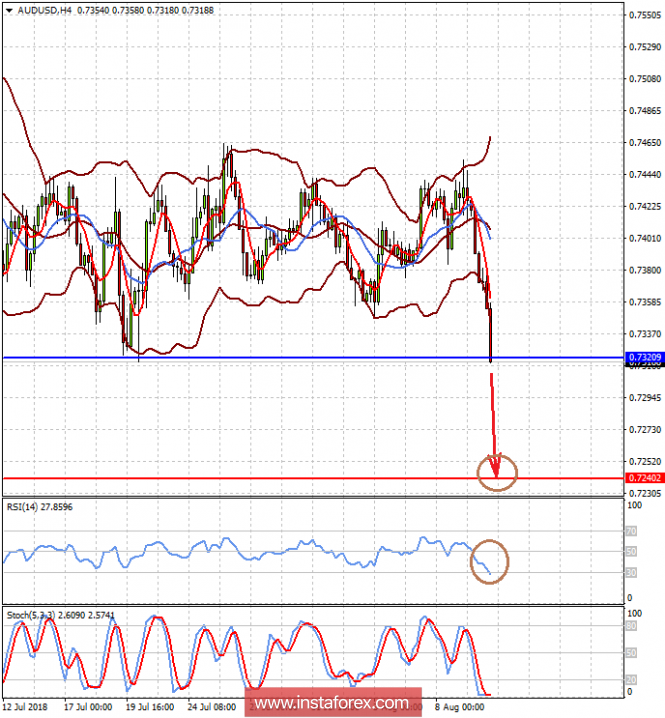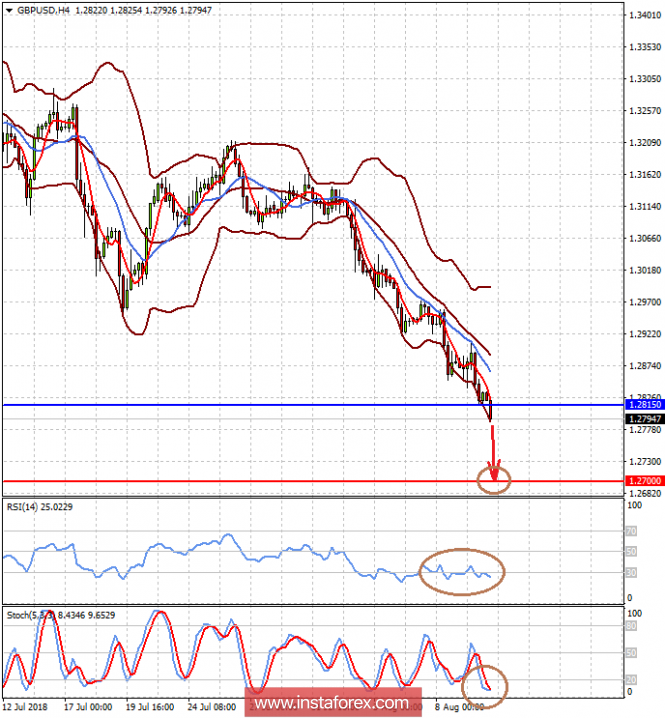 The material has been provided by InstaForex Company – www.instaforex.com

[ad_2]

Source link