The outcome of the Fed meeting and strong statistics will support the dollar
[ad_1]

Today, the focus of the market will be the result of the Fed's meeting on monetary policy. The market is confident that the bank will not change interest rates, but investors will be interested in further plans to increase them in the future.
According to the dynamics of futures on federal funds rates, the probability of an increase in rates following the results of a two-day meeting is insignificant. Investors are convinced that the cost of borrowing by the regulator will not change. Market players will be interested in the prospects for further monetary exchange rate of the Fed. If the promulgated resolution talks about the prospects for strong economic growth and the risk of a further increase in inflationary pressures, this will be the actual confirmation that the Central Bank will continue to raise rates at least until the end of this year. Also, strong confirmation of this fact will be the mention of the need for this process by J. Powell at his press conference, which will be held after the meeting. So, if the outcome document of the Fed, as well as its head will be concerned about the prospects for rising inflation and in every way point out that economic growth will remain strong, this will be the most vivid confirmation that we should expect two more rate hikes by the end of this year.
Given such a likely attitude of the Fed, we think he may decide to raise rates at the September and December meetings. As for the likely current reaction of the market, the overall positive mood of the regulator will support the rate of the US currency.
Strong data on private sector employment from ADP and possibly better than expected from the US PMI (PMI) are also positive. If the values of the indicator are higher than the projected 59.4 points, then this will be an additional strong dollar-supporting factor.
In general, assessing the likely dynamics of the currency market, more precisely currency pairs, where the US dollar is present, we believe that today we should expect a local growth of the US currency.
Forecast of the day:
The currency pair EUR / USD is trading above the level of 1.1675. The pair is under pressure as a result of the expectation of a positive outcome for the dollar of the Fed meeting. Lower prices below this level could be the reason for its fall to 1.1600-25.
The currency pair USD / JPY is trading above 112.05 on the wave of a clear discrepancy in the monetary rates of the Japanese Central Bank and the Fed. The good outcome of the meeting of the Federal Reserve, as well as positive data from the labor market and production indicators may push the pair to further increase to 112.80.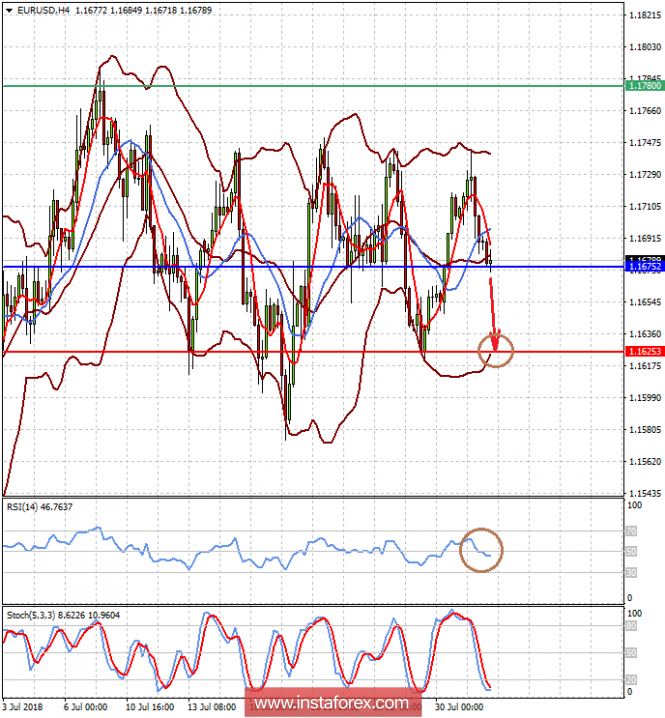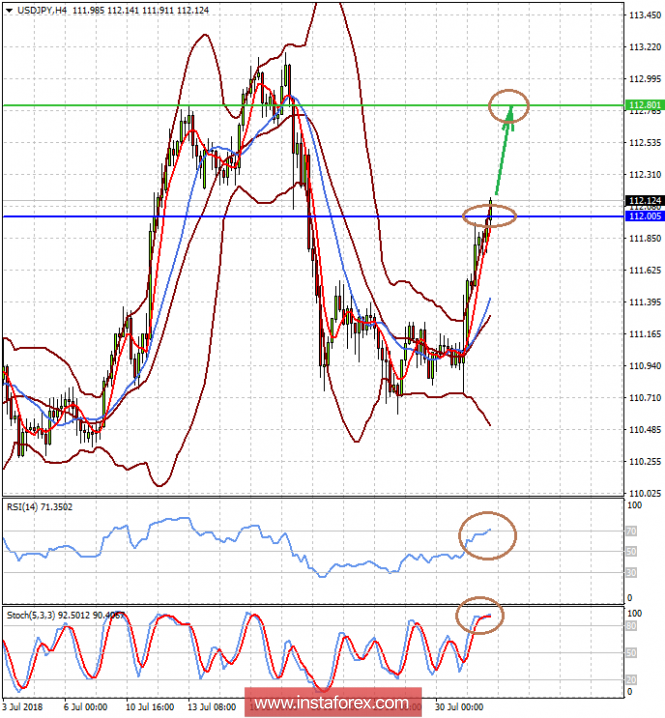 The material has been provided by InstaForex Company – www.instaforex.com

[ad_2]

Source link