The risk of braking the world economy is very high
[ad_1]

The situation of uncertainty has overwhelmed emerging markets. Sale on the stock markets increased on Thursday, which is already characterized by analysts as the worst since 2008 and surpassing them.
Investors selling risky assets make it clear that their fears associated with the prospects for the growth of the global economy have already reached a critical point. The fall in the stock indices of emerging markets does not seem to be a panic, but it has already spread to Europe where there is a noticeable decline in major stock indexes. In the United States, the same dynamics were observed in the shares of companies in the technology sector. It seems that we are witnessing the collapse of "soapy" financial bubbles that was inflated by incentive programs that are known as quantitative easing and have been active in the States since 2009, as well as in Europe. It seems that investors perceive the situation with trade wars as long-playing and negative for world economic growth in the future.
Markets are still reacting to the falling exchange rates of emerging economies. European currencies, as well as the currency-refuge of the Japanese yen, do not react to this. It receives the support of the Swiss franc against all major currencies without exception, which indicates a high degree of concern among market participants. For the time being in Europe, they are closely following the negotiation process between Germany and Great Britain on Brexit. Apparently, they believe that the unfolding storm in emerging markets will not affect them. Commodity and commodity currencies remain under pressure. If New Zealand and Australian dollars are somehow kept in pairs with the "American" in the outset, the Canadian dollar and the ruble declined noticeably not only because of internal reasons but also under the influence of fears.
In general, watching the general picture in the markets, we believe that the demand for the dollar will not grow in the near future.
Forecast of the day:
The AUD/USD pair is trading below the 0.7165 mark. The fears associated with the prospects for the world economy put pressure on it. The decline and consolidation below the level of 0.7165 could lead to a drop in the price to 0.7100.
The GBP/USD pair is trading below 1.2930. The subject with arrangements for Brexit between Britain and Germany is won back. Failure of the pair to grow higher may lead to its reversal and decrease again to 1.2800.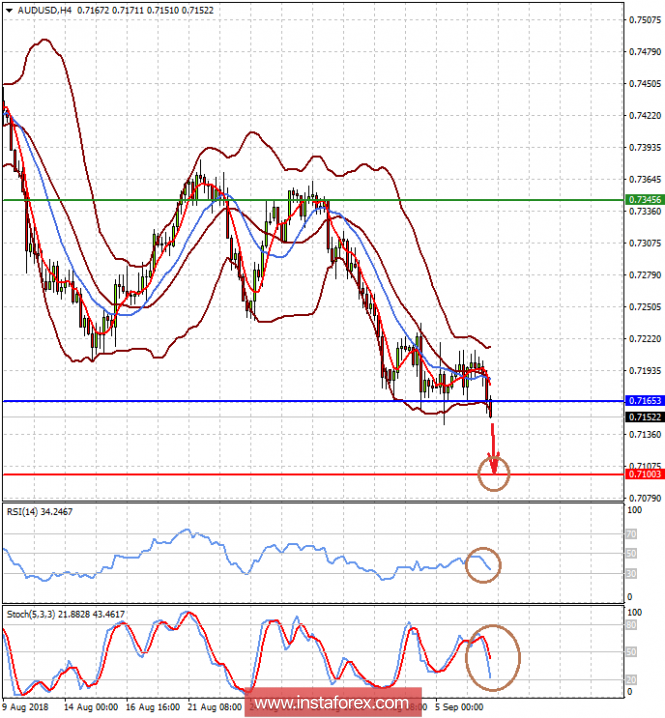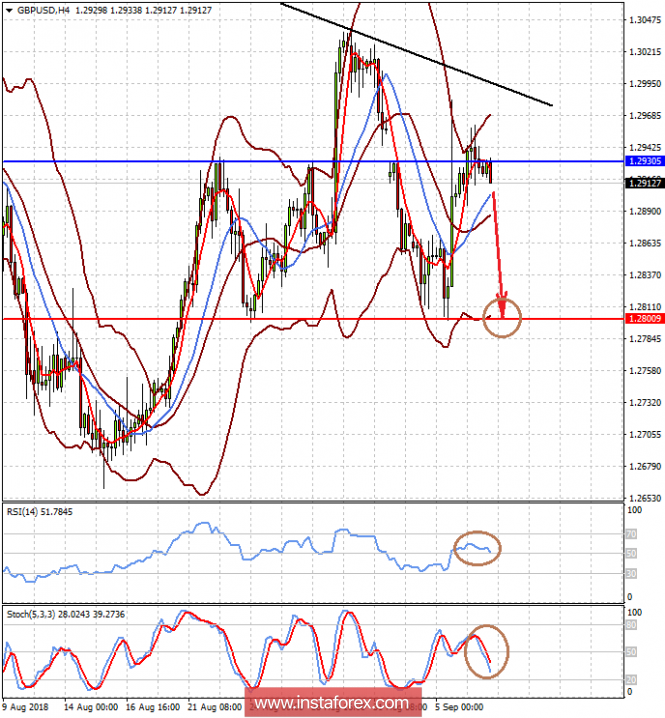 The material has been provided by InstaForex Company – www.instaforex.com

[ad_2]

Source link