Trump, duties, China – the decisive moment.
[ad_1]

Trump, duties, China – the decisive moment.
Today, the markets are waiting for the US announcement of new duties against China.
At the end of last week Trump said that he would introduce new duties against China "already next week". That is, one day remains, Friday, September 7.
As of 0.00 hours for New York, there was no announcement of duties (in China it was already noon).
The amount of duties, as previously announced, could amount to a huge amount of $ 200 billion (the amount of goods liable to taxation). This will affect virtually all sectors of imports from China and, undoubtedly, will lead to an increase in prices for a huge list of goods in US stores.
US businesses dealing with retail and importing from the US have made a final effort to convince Trump not to impose new duties. In fact, consumers and US companies will have to pay these fees out of their own pocket.
The issue has a clear and significant political price. In November, by-elections to the Congress, and new duties (if introduced) will become one of the main issues in the already actively running election campaign. In the case of a negative effect, Trump can get an opposition majority in Congress. In this case, he will become a weak President, 2 years before the new elections.
Our opinion is that it would be advantageous for Trump to postpone the imposition of duties, and to conduct another talks with China, and then to introduce duties if it cannot be agreed.
How will the markets react to new duties? Probably, in favor of the US dollar in case of introduction, and the weakening of the dollar in case of postponing the issue but at the same time, the growth of the stock market.
In the case of imposing duties, the euro is likely to turn down and try to break through 1.1525 down.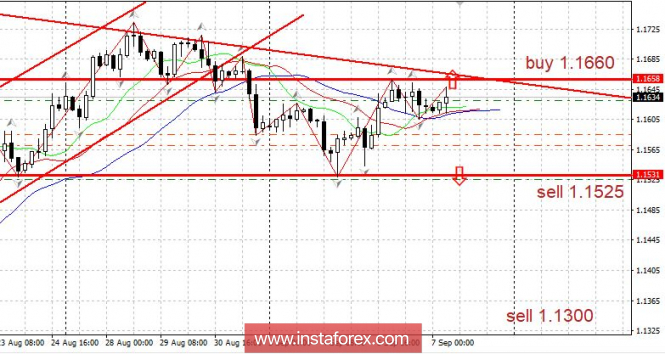 The material has been provided by InstaForex Company – www.instaforex.com

[ad_2]

Source link