What are the advantages and disadvantages of intraday trading?
[ad_1]

What are the advantages and disadvantages of intraday trading?
In the Forex market, all private traders are engaged in one thing – making a profit from the movements of currency rates. But all people are different, therefore, depending on personal qualities, everyone chooses exactly the style of trading that is closest to him. Someone prefers to work on a daily basis, others are more suited to cautious trading with a low frequency of transactions. You can understand this only in the process of practical activity, but it does not hurt to know in advance what features different styles and methods of trading have. The most discussed of them is intraday trading (intraday, day trading).
Forex trading methods and styles
The main parameter of a trading style is the holding time of a trade. The methods for determining the point of entry into a position may be the same or slightly different, but the length of time a position is held before closing determines the style of trading. Positional trading is considered the most cautious and long-term. In this style, trades are opened based on fundamental data and indicator readings on daily or weekly charts. Positions are held for up to several months, and the profit is thousands of points. However, positional trading requires a lot of capital and a lot of patience.
Medium-term trading involves holding trades for several days or weeks. Forex fundamental analysis already plays a lesser role here. Regular monthly economic reports are usually taken into account. To analyze the situation and open positions, charts from hourly to daily are used. Profit in medium-term trading is several hundred points. This trading style is considered the most comfortable, since it does not take much time, and it is quite easy to determine the entry points.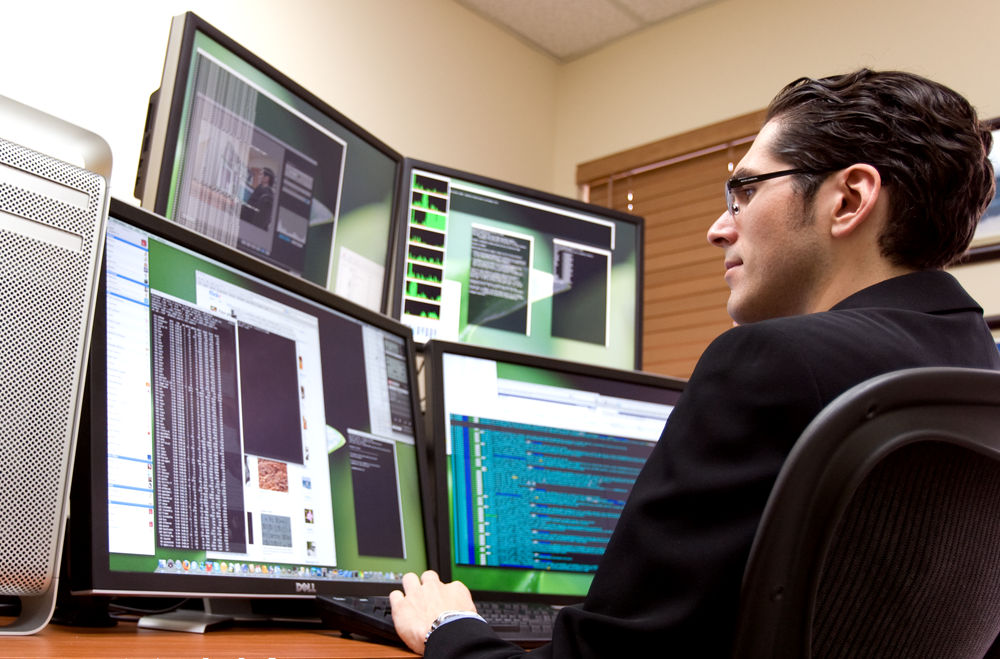 The classic definition of intraday trading is opening and closing trades during the day without carrying over the position to the next day. For this style, working timeframes of no more than one hour are used. Fundamental factors are almost irrelevant to day trading, except for news on the economic calendar. Intraday style involves several different strategies. These are mainly scalping, session trading and news trading. Depending on this, the profit can range from several points to tens.
Benefits of intraday trading
Most novice traders are technically and psychologically unprepared for intraday trading. However, almost everyone initially trades on small timeframes. Day trading has its advantages, and it also allows you to gain experience faster. Price movements, candlestick combinations, technical analysis patterns are identical on different timeframes. And if a trader has learned to distinguish them on five-minute charts, then he will be able to trade on hourly and daily charts in the same way. Periods of trend, consolidation, low or high volatility are repeated at different scales.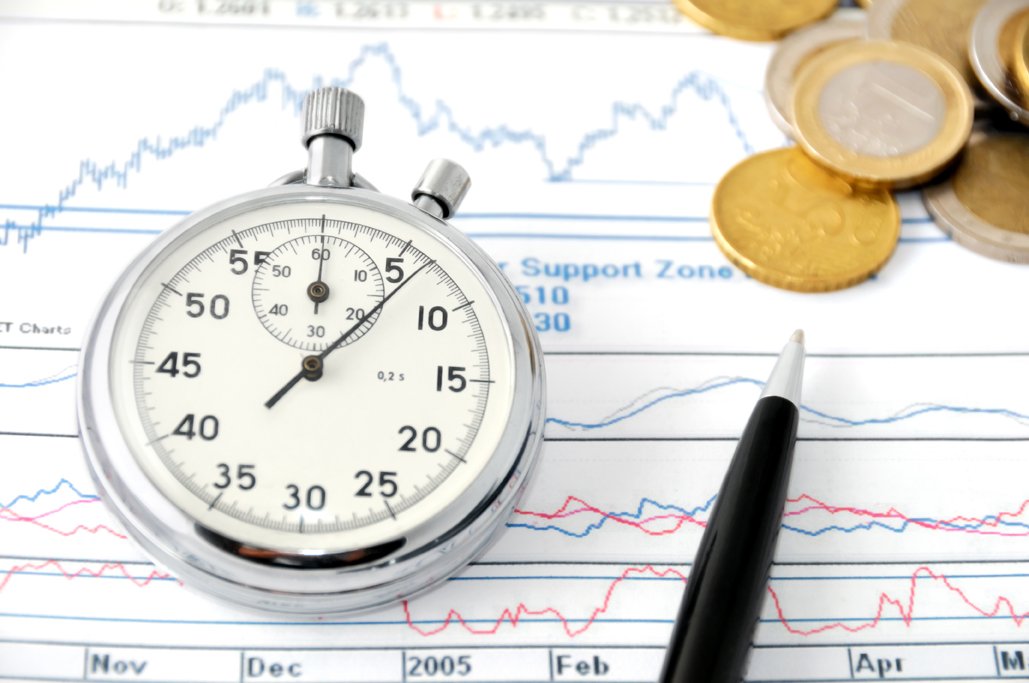 Trading throughout the day, the trader is in complete control of the situation. The peculiarity of this trading style is that you need to constantly look for optimal levels for opening positions. Then you need to follow the deal in the quotes and close it as needed. A trader trading in the medium term may miss an important moment for opening a deal, while an intraday trader will have time to earn dozens of points. This is especially noticeable during periods of flat or weak trend. For medium-term trading, this is a lull, and for intraday trading, daily profit. If you follow the rule of exiting the market at the end of the working day, then the possible losses will be small. It is advisable to study reliable forex forecasts for every day.
Disadvantages of the intraday method
Many people criticize day trading as being too risky. However, it is not the trading style that determines the riskiness, but the stop levels and trade volumes. All exchanges practice intraday trading in shares, when all positions are liquidated at any price half an hour before closing. It is much easier to trade in the Forex market, but for intraday trading you need to choose highly liquid currency pairs with a small spread. And scalping trading also requires a high speed of order execution without requotes. Not every broker provides such conditions.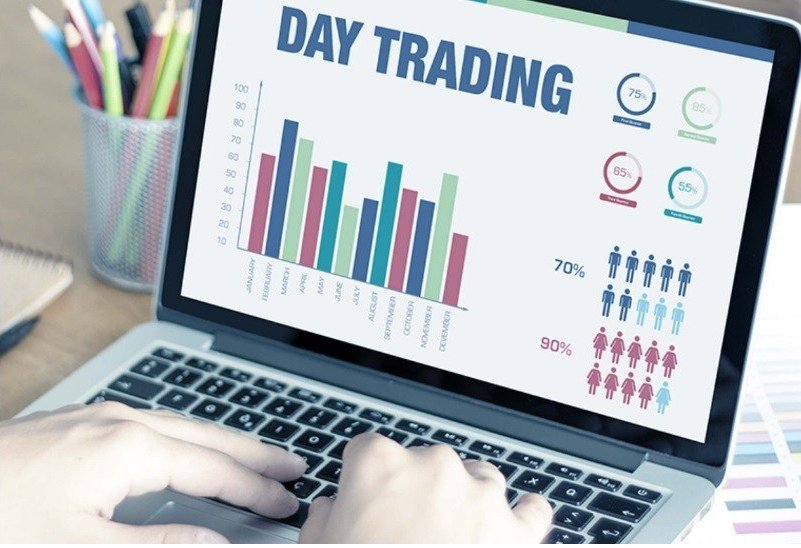 For intraday trading, a trader requires special efforts – concentration of attention, quick reaction to events. This style of trading takes up all the time; it will not work to combine it with other work. Although modern traders are made easier by the ability to trade from portable devices and forex charts online. The number of currency pairs for intraday trading is limited to one or three. It is simply unrealistic to track and analyze more.
Intraday trading strategies
Almost all strategies are suitable for intraday trading. For example, trading by crossing moving averages works on all timeframes, only you need to use the M15, M30, H1 charts. You can enter using signals from any indicators on these timeframes. Candlestick combinations start working quite accurately from a fifteen-minute chart. Before the start of the trading day, it is advisable to read the forecasts for the day. Analytics from Alpari, Forex Open, Fresh Forex and other brokers that publish daily reviews are suitable for this.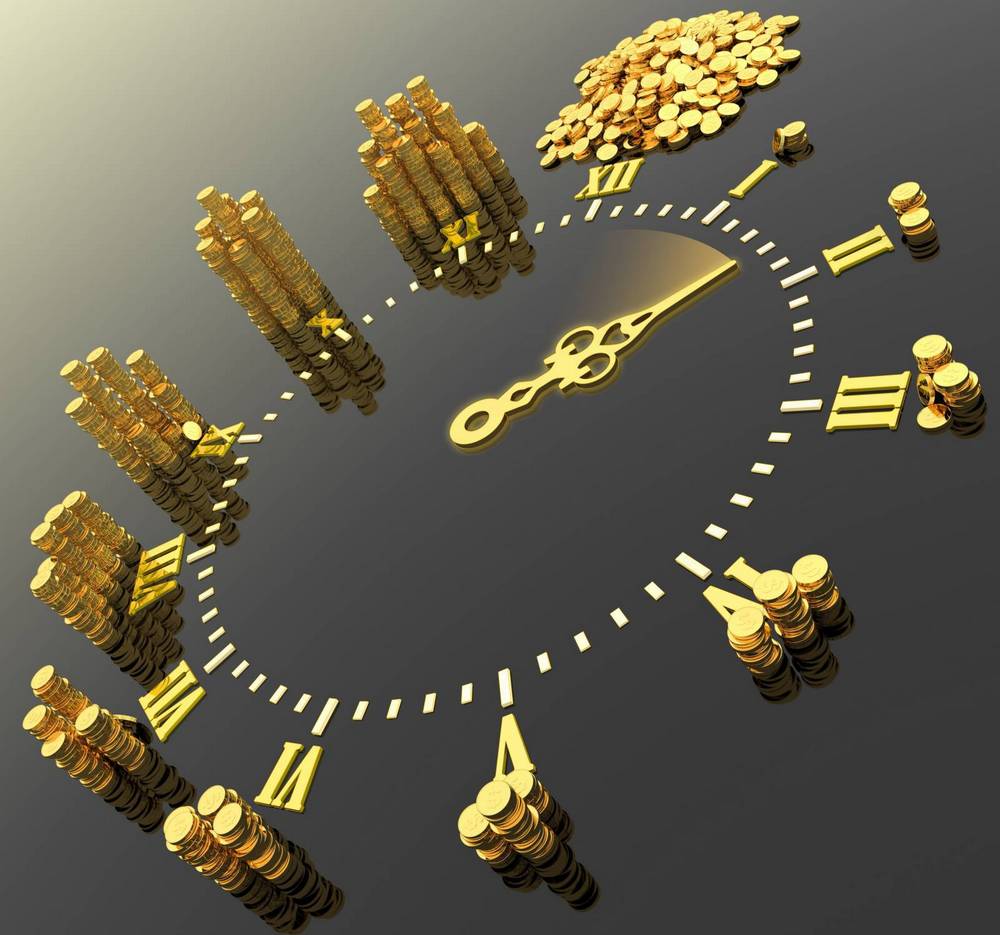 In intraday trading, one has to take into account the opening times of world exchanges, when active movement begins. In fact, the time of day trading is limited by the period from the opening of European exchanges in London and Frankfurt to the closing of American exchanges in New York and Chicago. It is better to open deals during the opening of these exchanges. The average size of movement of most currency pairs during the day is 70-80 points. Therefore, a gain of 40-50 points is considered sufficient. Of course, regardless of the strategy, you need to set stops and observe money management. Then day trading can be quite profitable.
[ad_2]